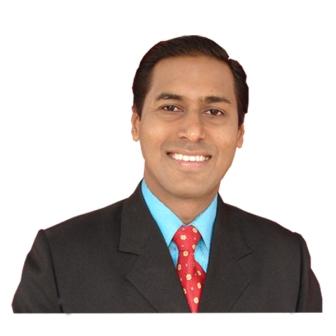 Pastor Vinay Dube The Founder & Senior Pastor of ACTS Foundation, Rev. Vinay Dube, born in a Christian family & an MBA Graduate, he was working in a multinational company as a

Production, Planning and Control Manager for 8 (from 1998-2006) years. He was responsible for Planning, Accounting, Costing, Material Management and Inventory Control. Along with high qualification, he has a very vast experience in the field of music also.

He can play 15 different kind of musical instruments. He has acquired VISHARAD in Indian Classical instrument TABALA. Having such a rich working and musical experience, God has a different plan for Rev. Vinay's life.

God called Rev. Vinay to give himself totally towards his work. A sudden wave of divine peace and hope followed him. He received a vision in 1999 to spread the Good News of Jesus Christ. He started serving Lord Jesus Christ with only 12 people. His unquenchable thirst arose to spend hours over the life-transforming pages of Eternal Truth-The Bible. Spending hours talking to God and seeking Him with all his heart has been the prime goal of his life ever since. This group of 12 used to gather in a small house for worshiping the Lord of Lords. None of them were having the in-depth knowledge of Word of God. But God had a different plan for them. They all were the chosen ones.

A day came when God poured out his Holy Spirit on Rev. Vinay and filled him with anointing and power of the Holy Spirit. This had changed his perspective about life. God with his divine plan chosen Rev. Vinay and started using him for his glory. He started ministering in a small town called SANGVI in Pune District. As he offered himself for the work of God, God started using him greatly with all the weaknesses he had in him. He become a strong character in the Lord with persistent pray and devoting his precious time to the Lord. As he was faithfully serving lord, God started releasing his plans in the life of Rev. Vinay. He started preaching the Word of God with Power and authority which had brought many revelations to the people of God.

He is committed in bringing the Good News with the goal of changing the world "ONE PERSON AT A TIME"

.

As he was totally committed to his God given VISION even while working in the secular world, he never compromised in the work of God.

In Nov 2002, according to ACTS 1:8 "But you shall receive power when the Holy Spirit has come upon you; and you shall be witnesses to Me in Jerusalem , and in all Judea and Samaria , and to the ends of the earth." the birth of ACTS Foundation Ministry took place. By God's amazing Grace and Guidance of the Holy Spirit, today 19 various ministries have grown under ACTS Foundation Ministry. Today by God's amazing grace Rev. Vinay has become a great channel of blessings to the thousands of people across the nations. God has transformed Rev. Vinay in to a Young Dynamic Preacher, who preaches the Word of God with great Passion.

Rev. Vinay received a vision from God in Nov' 2005 to build a SOUND PROOF CHURCH. As per God's instruction he started the church construction with merely Rs 40,000/- in hand. The total budget for building of a sound proof church was estimated Rs. 30 Lacs. God spoke to him that the Church building will get completed in 5 months. It was a testing time of faith in God's provision. With one of his favorite phrases," WHEN GOD WILL GIVE YOU A VISION, HE WILL ALSO MAKE A PROVISION," the construction of the church was completed in 5 months with best sound proof technology with the seating capacity of 250 without any outside funds and donations. – We thank Lord for his amazing work!

The church was named as "Potter's House Church "

Truly Rev. Vinay is an inspiration especially for young generation……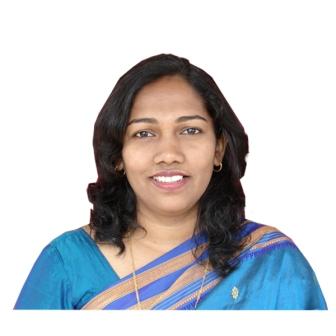 Dr Archana Dube
Wife of Founder Pastor Vinay Dube; is a backbone not only to Rev. Vinay but to the ACTS Foundation Ministry also. As Proverbs 31:10-12 says "Who can find a virtuous wife? For her worth is far above rubies. The heart of her husband safely trusts her; so he will have no lack of gain. She does him good and not evil all the days of her life." She is an example of perfect wife who stands strong by her husband in all the situations. She has completed her Post Graduation in the field of Science with First Class always. Dr. Archana has done her PhD in the subject of Botany and doing research for past 9 years. The most encouraging fact of Dr. Archana's life is that she has done her doctorate after the marriage with responsibilities like taking care of her husband & Son Arpit, helping Rev. Vinay in the Ministry. She is in the ministry for past 10 years and plays vital roles in the ministry, as a Counselor, a Powerful Anointed & Dynamic Preacher and an English Translator. She is one of the most devoted care-cell leaders in the Ministry.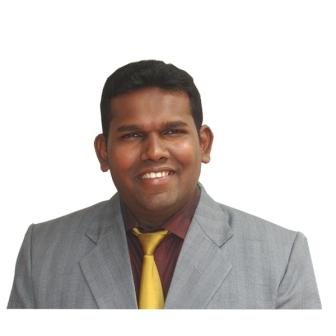 Pastor Rohit Bhosale Ephesians 3:7-8 says "of which I became a minister according to the gift of the grace of god given to me by the effective working of His power. To me, who am less than the least of all the saints, this grace was given, that I should preach among the Gentiles the unsearchable reaches of Christ".

Rev. Rohit is an example for the young generation & people who are discouraged in their professional life. His testimony shows how God can lift a person from a no where situation. He was a person who was not able to complete his schooling but the Lord Jesus helped him to complete his graduation.

Rev. Rohit was working for a well known hospital in Pune but couldn't continue working there. He was trying for a better job opportunity but he was unsuccessful to find a Job as per his expectations. It was the most difficult time of his life but he never loose faith in living God. In this situation he used to speak the Word of Faith, that I will have a job of higher post and salary. For a year he sowed in the kingdom of God with whatever he had. God saw his faithfulness and today God has lifted him up in a secular world.

Today he is a Branch Manager in a Multi-national Company. Rev. Rohit is associating Rev. Vinay in expanding the kingdom of God . The Spirit of the Lord has changed his life and using him in a mighty way in Maharashtra and in India as he used and changed the life of disciple Peter. He is a Powerful dynamic Preacher, Teacher and Counselor in the ACTS Foundation.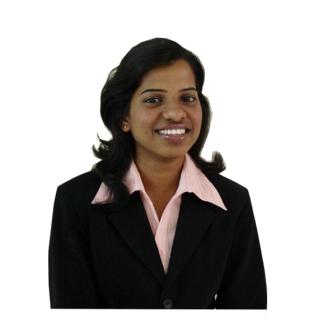 Pastor Smita Wankhade

I Peter 5:6 says "Therefore humble yourself under the mighty hand of God, that He may exalt you in due time". Her life demonstrates the Love of Christ, devotion, hard work and humbleness. A Commerce Graduate from a Marathi Medium background has done travel & tourism course. She has worked in the area of office administration for 5 ½ years in secular world and also doing voluntary work in ACTS Foundation Ministry for 7 years.

One day God's Prophecy came through Rev. Vinay that she will face problems in her office and she will have to leave her job and will work for the Kingdom of God as a fulltime servant. At that time she never believed. After two days as per God's prophecy the situation came in her life that she has to leave her Job. On 1st Oct 2007 she heard the voice of God and decided to work for His Glory as a full time minister in ACTS Foundation. According to God's will she is been chosen as a shepherd of the "Potter's House Church ".

On 25th May 2008 she was Ordained as a Pastor. Besides Pastoral work she is handling the Administration function in the ACTS Foundation. She is a Powerful, Dynamic and Anointed Preacher and also a Teacher in Bible School and Bible College . She writes articles and sermons in ACTS Foundation Magazines.

Only those who see the invisible can do the impossible……..